A friend forwards you an episode, you click a newsletter link, someone you follow on social media mentions their recent interview and suddenly you're devouring an entire season. There's something to the idea that the right podcast arrives just when we need to hear it.
But with more than half a million podcasts available, how do you choose? Curated lists help, which is why I've gathered my picks of tried-and-true shows that always inspire, plus some new additions to my list.
10 PODCASTS To INSPIRE YOUR WRITING LIFE
Grab your headphones, brew some tea, and enjoy these thoughtful podcasts to fuel your day.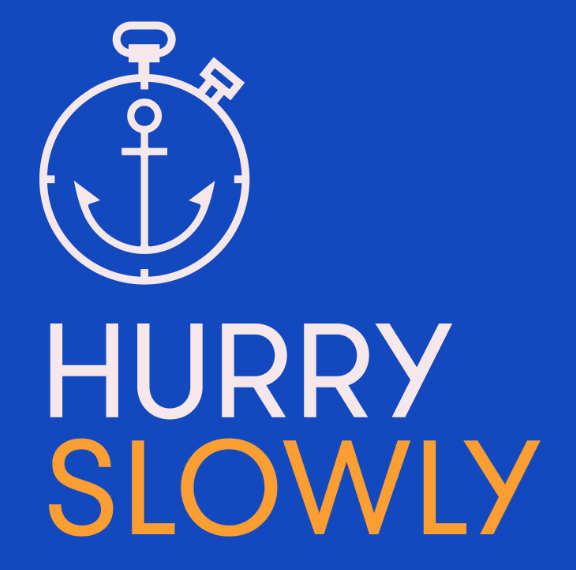 What to expect: Hurry Slowly is podcast about how you can be more productive, creative, and resilient through the simple act of slowing down. It's a breath of fresh air for anyone looking to more slowly and intentionally through their days. Topics span from smartphone use to anxiety, and episodes are always practical yet insightful.

Episodes to start with: Speaking of smartphones, have a listen to the chat with psychologist Mary McNaughton-Cassill on how to handle your media diet and find peace of mind. Next, move on to Jonathan Fields, who shares how paying attention can open us up to new ideas and intuition.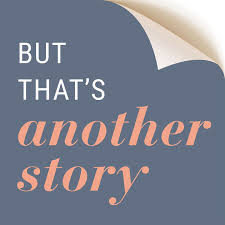 What to expect: Launched in February 2018, this has quickly risen to the top of my favorite's list. The premise is simple: Can one story change the course of your life? Will attempts to find out by inviting fellow writers to tell the stories of the books—and the moments—that changed them. It's a small detail, but the music and transitions are done so well, it's a real pleasure to listen to.

Episodes to start with: Kevin Kwan discussing Joan Didion's Slouching Towards Bethlehem, or Julie Buntin contemplating her rebellious youth and the magnitude of girlhood friendships.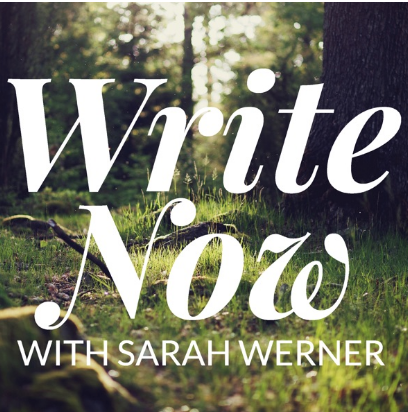 What to expect: This is an inspirational podcast for creative writers. I first learned about this podcast when Sarah got in touch with me about being on her show. I was an instant fan, and have been listening ever since!

Episodes to start with: The interview with Albert Flynn DeSilver dives into topics like about how to embrace the identity of a writer, and how to be a force for good. Thinking about making the switch to writing full-time? Don't miss Sarah's personal account of her transition. Also, you can hear me dish about building an audience and rediscovering forgotten passions.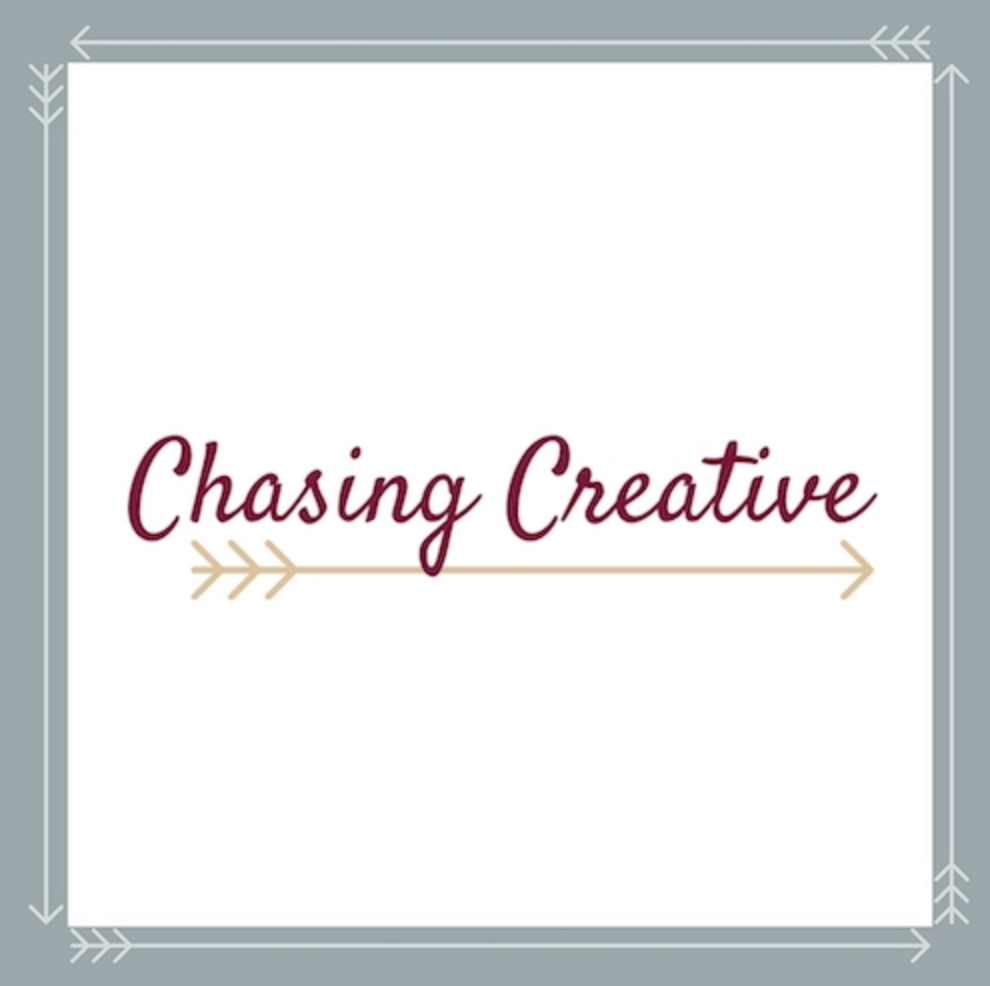 Ashley Brooks and Abbigail E. Kriebs
What to expect: Ready to take practical steps to embrace your creativity? This is the podcast for you. It's all about how everyone can make creativity a priority in their daily lives (even with kids, jobs, and all the rest of it).

Episodes to start with: We're supposed to be building an audience, right? This episode has tips for balancing social media with creative impulses. Retreats are a great way to devote some extra time to your creative work, and there are ways reap the benefits even if you can't fly halfway around the world to a tropical island. Finally, catch me in conversation about managing my writing life while working and supporting other writers, too.
What to expect: In the introductory episode, Evan explains how classic literature is often overwhelming because so many opinions have crowded out the author. "We want to get back to the text and what the author was trying to say. Writers don't write to make complicated puzzles and make you feel stupid. They write to communicate. It's a bridge of hope, and that's worth preserving." Sold. What follows are intimate, refreshing discussions on texts you probably haven't read since high school.

Episodes to start with: As of this posting, there are only a few episodes available, but I recommend starting at the beginning, with a discussion of T.S. Eliot's "The Lovesong of J. Alfred Prufrock."
What to expect: Curious how cookbooks come into the world? This podcast goes behind the scenes to uncover the compelling stories behind their creation, evolution, and legacy in the world.

Episodes to start with: Listen in to Diana Henry, who's published 11 cookbooks, and blogger-turned-author Nik Sharma, who's new book Season I can't wait to get my hands on.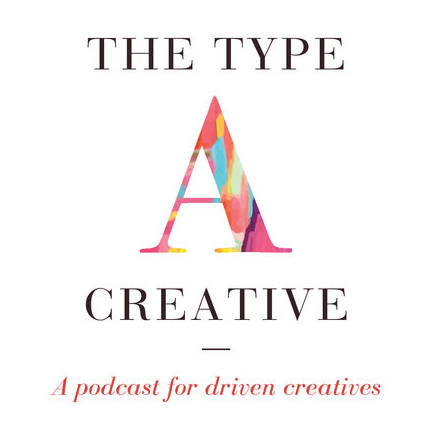 What to expect: Are you someone who's strategic AND creative? This podcast introduces you to others with the same tendencies, and explore what it looks like to value productivity and passion equally.

Episodes to start with: This one offers insights into the three types of bravery, and how to harness them in your creative life. Working on a book project? This episode on book mapping might help you get organized.
Cheryl Strayed and Steve Almond
What to expect: Sadly, the much-loved podcast (and former New York Times column) has officially ended, but the archives have so much to offer that it's worth a mention. In each episode they read anonymous letters from listeners, offer wisdom and guidance, and call up a friend (like George Saunders, for instance) to get their take. The conversations will make you feel good about humanity, creative potential, and our capacity for healing and change.

Episodes to start with: The courage to follow your heart, plus this episode fielding letters from people chasing their creative dreams, but with trepidation.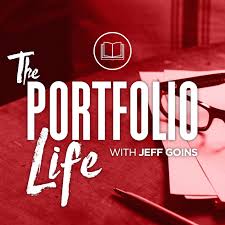 What to expect: The premise here is talking with creatives about how they build their businesses, live their lives, and make time to write. After all, we're not made to be just one thing—our life is a portfolio of activities that contribute to who we are.

Episodes to start with: If you've ever felt sluggish in the afternoon, Dan Pink suggests your brain's wiring has something to do with it. And this episode on embracing discipline has suggestions for how to make progress and see your writing dreams come to fruition.
What to expect: I have the RobCast to thanks for my education on liminal space. (There's an entire chapter in my book about it.) Rob's an author, speaker, and former pastor, and his insightful conversations touch on real life, daily routines, the stuff that keeps us up at night.

Episodes to start with: Naturally, I think we all should brush up on liminal space and embracing seasons. Also, I was intrigued by the idea that every six months we need to step back from our roles (creative and otherwise) to find refreshment.
Did I miss any podcasts you're loving? Share your recommendations in the comments!